And her name is...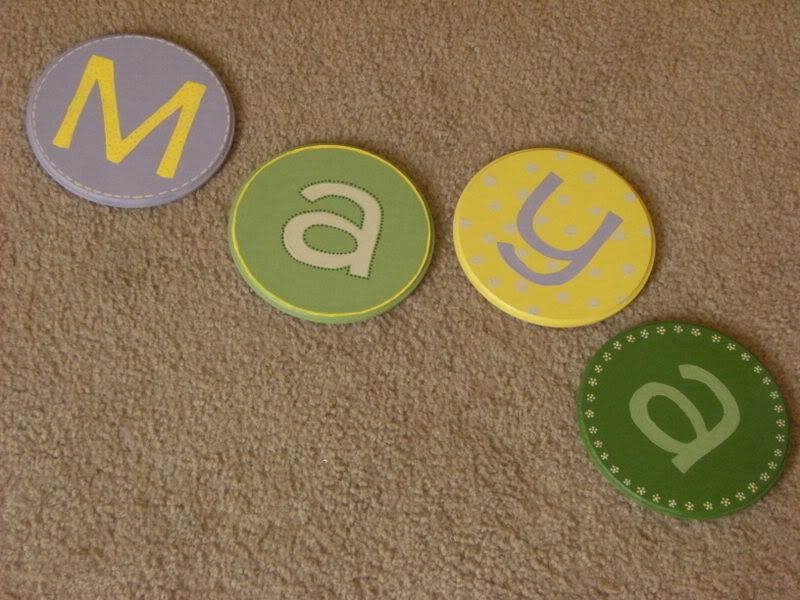 (click on the picture for a better view!)
I made those last night! I got the idea off
this
website-but at 20 dollars PER LETTER, I definitely wasn't interested... plus I like making things myself anyway! I didn't buy the ribbon for hanging them yet, I haven't decided what color to use... so all we need to do is figure that out and we can hang them up! Its getting there... slowly but surely! I also made this hook thingy because I am a sucker for crafts. I don't know what I'll even hang on it... her little bathrobe, perhaps?